Good news for the town of Weingarten in the district of Ravensburg: BUWOG Bauträger GmbH is acquiring the 3.7-hectare property in the centre of Weingarten from project developer i+R Wohnbau Lindau GmbH. As established in the development plan and guaranteed in the urban development contract, the real estate project featuring around 500 apartments, commercial space and a plan for a high-quality planted area will be developed over the next few years.
Mayor Markus Ewald: "The redevelopment of the neighbourhood is a once-in-a-lifetime project for the town of Weingarten and we are convinced that with BUWOG we have a new and reliable, competent partner at our side who will support and fully implement the agreements of our urban development contract in the coming years."
Sustainable mixed-use development
BUWOG Managing Director Eva Weiß: "With Martinshöfe, we are planning a well-mixed development with a balanced combination of rental apartments, condominiums and housing for every generation. The aim is also to provide quality residential amenities such as a neighbourhood square, a new neighbourhood venue for gathering and new commercial and office space for around 400 jobs."
The mix of the approximately 500 apartments will be designed for sizes ranging from one to five rooms, thus the new housing offer is aimed at a wide array of target and age groups. Specifically, 381 rental apartments and 126 condominiums will be built. Among the rentals there will be a total of 50 barrier-free "assisted living" apartments for older people.
A total of 20 percent of all of the apartments in the development will be rent-controlled for lower-income individuals. Almost all of the apartments to be built in the Martinshöfe development will have balconies, terraces, loggias or – depending on the location – rooftop terraces.
Neighbourhood square and neighbourhood venue for gathering a place for socialising
In addition, a new neighbourhood square is planned, where there will be a neighbourhood venue for gathering, which will serve as a central location for citizens to socialise and will be operated by the municipality of Weingarten. The new development will be equipped extensively with renewable energy and sustainable amenities: for example, 80 percent renewable energy will be generated by geothermal probes and photovoltaics.
To meet the needs of the development and the surrounding area, 28 commercial units are expected to be built. These will include two retail spaces as well as smaller units for residential-related businesses.
Removal of contamination: soil remediation to begin in 2023
The first visible construction measures will commence as early as 2023, beginning with extensive soil remediation measures: this work is necessary to remove contamination arising from the previous commercial use. BUWOG will cover the approximately EUR 10 million in costs for this. Afterwards, the new-build project will be constructed in four phases for which BUWOG is investing around EUR 250 million and will also consider companies in the Lake Constance region. "When awarding contracts, our aim is to give special consideration to suitable companies and trades in the region," BUWOG Managing Director Eva Weiß says.
"Development plan in the desired quality"
In close cooperation with those responsible in the town of Weingarten, Lindau-based project and location developer i+R Wohnbau has been developing the former industrial site Schuler-Areal Süd, which is located at the foot of the basilica directly adjacent to the city centre since 2017. Following public participation, an urban planning competition – which was won by the Stuttgart architectural firm Ackermann & Raff – and after intensive years of development, the resolution to adopt the development plan passed in March 2021. A clash of dates between two major projects at i+R made it necessary to find a new owner for "Martinshöfe" in 2021, and BUWOG came into play: the company acquired the site together with the development plan and the utilisation concepts established in the urban development contract with the town of Weingarten, right down to the execution details. Karlheinz Bayer, managing director of i+R: "From our perspective, we've found the optimal partner in BUWOG, which is able to carry out the development plan devised together with the city in the desired quality."
---
BUWOG investing in the region
"When awarding contracts, our aim is to give special consideration to suitable companies and trades in the region!"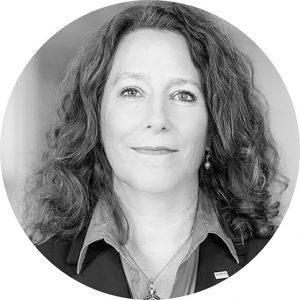 ---
This could also be interesting:
Sustainable from the very beginning: BUWOG NEUE MITTE SCHÖNEFELD
70 Years of BUWOG: Sustainable building and living
Smart innovations: 70 years of BUWOG for greater sustainability and quality of life