BUWOG Bauträger GmbH has won the 2022 LEADING EMPLOYERS Germany award – making it one of top one percent of employers.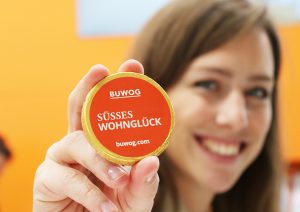 For the fifth time, only the companies whose outstanding positioning as an employer brand is confirmed by an analysis of 200 sources are awarded the title of LEADING EMPLOYER. Approximately 160,000 companies in total have been examined for this purpose. The LEADING EMPLOYERS quality seal is subject to the supervision and consultation of the advisory board, which includes respected experts from science and business, including Dr Gunther Olesch and Dr Philipp Riehm.
Eva Weiß, managing director of BUWOG Bauträger GmbH: "We are delighted about the 2022 LEADING EMPLOYERS Germany award for BUWOG Bauträger GmbH, which proves that we consistently achieve our claim of offering an optimal working environment as a company." Around 185 employees currently work for the company at its office locations in Berlin, Hamburg, Leipzig and Hanau.
BUWOG: 185 employees at four locations
BUWOG looks back on 70 years of expertise in the residential property business. In Germany, BUWOG Bauträger GmbH is currently focused on Berlin, Hamburg, Leipzig and the Rhine-Main region in the area of property development. It has a development pipeline of around 15,000 residential units for sale and to rent and harmonises its new construction activity with ecological, economic and social sustainability. On the basis of this, the company pursues ambitious climate protection targets and has an energy management system in accordance with ISO 50001.
Eva Weiß: "The success of our work and therefore that of BUWOG is based on our team's nine key areas of competence: these include, for example, farsightedness, tolerance and a positive culture of feedback – values that are lived at every level. This clear compass is important, particularly with the such robust growth BUWOG is experiencing as one of the most successful companies in the German-speaking real estate market."
Update 20.8.2022: In the meantime, the number of employees has increased to 300 people at 10 locations, the development pipeline to 32,000 flats. For reasons of comprehensibility, the correct values as of the publication date of this article remain in the text passage.  Editor's note
Holistic analysis of 160.000 companies
The study by the Institute of Research & Data Aggregation is a holistic analysis whose result is fed by millions of sources of feedback. For this purpose, the LEADING EMPLOYERS award uses the scientifically sound instrument of an independent meta-study. BUWOG is in good company with this award: other award-winning companies include Ernst & Young, Porsche, Procter & Gamble and Zeiss. Overview
"The success of our work and therefore that of BUWOG is based on our team's nine key areas of competence: these include, for example, farsightedness, tolerance and a positive culture of feedback – values that are lived at every level."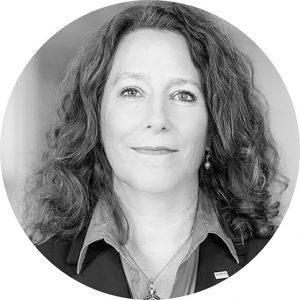 ---
This could be interesting too:
The 52° Nord development is growing: construction of BUWOG HELLING HOF begins in Berlin-Grünau
Building sustainably: the BUWOG SPEICHERBALLETT residential neighbourhood in Berlin-Spandau
Happy Birthday: 70 years of BUWOG – 70 years of change