Newer, nicer, bigger: the BUWOG Group's new office space was inaugurated on Thursday, 21 September 2017. Following the move in the last few weeks, the new BUWOG location in the heart of the capital was properly celebrated with a party for the employees.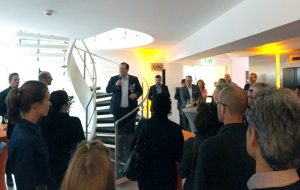 The BUWOG Group is growing and growing, also in Berlin. The old office space at Leipziger Straße 1 on Spittelmarkt had become too small over the years, which is why it was time for a new, larger location. BUWOG now has its own building with a total of six floors at Rankestraße 21 in Berlin – adequate parking included. All total, BUWOG now occupies around 3,840 square meters in floor area.
The BUWOG Group's employees are delighted about the new office address and central location. That's because the new office in Charlottenburg near the Kurfürstendamm, Memorial Church and zoo is located at Rankestraße 21, directly in City-West. A modern lounge provides BUWOG employees with an opportunity to take a lunch break together or to retreat for a discussion. The adjacent third-floor atrium with its friendly atmosphere is certainly an optical highlight of the new office.
In addition to its centrality, the new location will be an advantage for BUWOG customers as well. The showroom area has been expanded for a specific purpose. In the future appointments in buyer management can take place here, for instance when details on fittings are discussed or fixtures and wash basins are selected by apartment buyers.

The new location is a great delight for our Berlin team, and so the move into the new office space was also celebrated: the inauguration party last Thursday was opened by Daniel Riedl (CEO), Andreas Segal (Deputy CEO & CFO) and Herwig Teufelsdorfer (COO) with a greeting to all the Berlin employees. Afterward until late into the evening there was a celebration together in the office and adjacent atrium featuring music and a varied buffet.
Here are a couple of glimpses of our new office at Rankestraße 21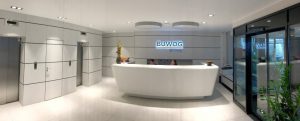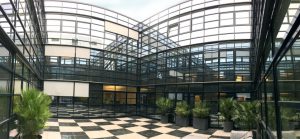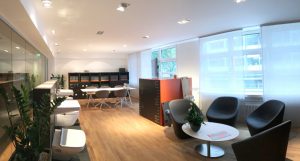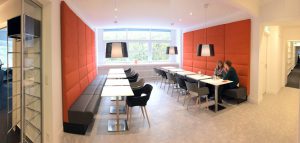 Photo credit: Michael Divé