The days are getting shorter, autumn is on its way – now's the best time to read. It doesn't always have to be a crime novel, romance or such lying on the book table. Reading educates – and this is especially true for literature that provides advice. Fitting for the book fair, these book tips will get you in shape for buying property, for capital investment and for decoration.
Book tip 1:
Vorsorgewohnen in Deutschland – Wohnimmobilien als Kapitalanlage / Buy-to-Rent Apartments in Germany – Residential Property as Capital Investment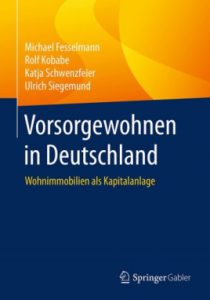 The main focus of this reference book from renowned publisher SpringerGabler is purchasing a condominium for rent. This concept of retirement provision is referred to as a buy-to-rent apartment.
But the guide is enlightening to more than just capital investors. Many of the aspects discussed in the book also apply to anyone interested in purchasing a condominium, including for their own use.
What determines a good location? What should be regulated in the purchase contract? How do I choose the right developer for a new build? What tax and legal conditions are to be considered?
In addition, this standard work on capital investment provides concrete examples and offers high-quality illustrations of  attractive residential quarters and investment opportunities in and around Berlin.
Title: Vorsorgewohnen in Deutschland – Wohnimmobilien als Kapitalanlage. Authors: Rolf Kobabe, Katja Schwenzfeier, Ulrich Siegemund, Michael Fesselmann. Published in 2018 by SpringerGabler. € 29.90. In German.
---
Book tip 2:
Reparaturen zu Hause: Das Buch für den Werkzeugkasten / Repairs at Home: the Book for the Toolbox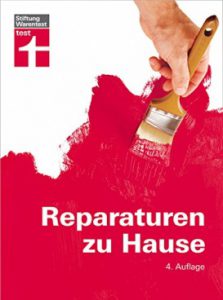 If you need to renovate or repair your own home, you shouldn't do so without the necessary prior knowledge. This book not only belongs on the bookshelf; it's best found in every toolbox as well.
How do you get stains out of carpet? What to do with a dripping faucet? How do you properly vent a heater?
These and many other sometimes easier, sometimes more complex questions are clearly and comprehensibly explained by this guide from the Stiftung Warentest publishing house. Tip: It's also a useful gift for moving into a new home.
Title: Reparaturen zu Hause, das Buch für den Werkzeugkasten. Authors: Karl-Gerhard Haas, Hans-Jürgen Reinbold. Stiftung Warentest. € 19.90.
In German.
---
Book tip 3:
Nordisches Wohndesign: 284 moderne Einrichtungsideen für ein individuelles Zuhause / Nordic Interior Design. 284 Modern Interior Design Ideas for a Personal Touch at Home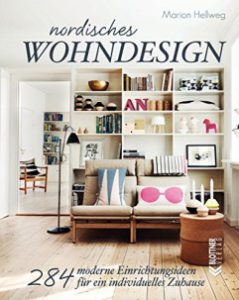 Hej Hygge! This book shows that Nordic interior design is more than the trendy Hygge style. It offers a total of 284 modern interior design ideas that can be easily combined or modified.
The right reading for all those who don't want to use the fall just for browsing, but want to give their home a new look with timeless interior design and decorating ideas.
Title: Nordisches Wohndesign, 284 moderne Einrichtungsideen. Author: Marion Hellweg. € 29.90, BLOTTNER Verlag.
In German. 
---
Book tip 4:
Urban Jungle – Wohnen im Grün / Urban Jungle – Green Living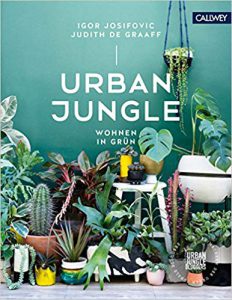 Happy are they who can call a balcony, terrace or garden their own. But it's also possible to be an amateur gardener inside one's own four walls. This book presents a variety of "green" apartments in five European countries.
It's impressive how beautiful, unique, natural and even artistic living with plants can be. There are countless botanical styling ideas from bloggers from the Urban Jungle Bloggers community.
Plus there are tips on caring for indoor houseplants. This book will turn your apartment into the perfect indoor garden.
Title: Urban Jungle – Wohnen im Grün. Authors:  Igor Josifovic, Judith de Graaff. Callwey Verlag,   € 29.90.
In German.
---
Book tip  5:
Energiesparen kostet nichts / Saving Energy Costs Nothing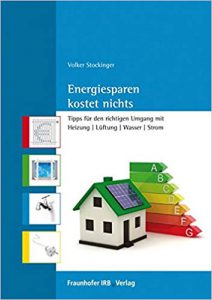 This paperback is a bargain at € 9.90 and definitely a good investment.
That's because those who are energy-efficient with heating, ventilation, electricity and water also save a lot of money. Practical tips compiled by energy experts – and so easy to put into practice, you'll want to get started right away.
Title: Energiesparen kostet nichts. Author: Volker Stockinger. Fraunhofer IRB Verlag, € 9.90.
In German.
---