With its new app, BUWOG Immobilien Treuhand is improving its tenant service and setting the stage for further growth in nationwide property management.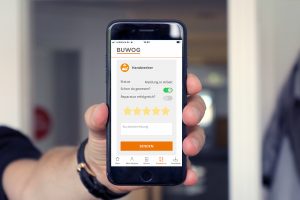 Easy to use, fast, all information at a glance and paperless property management: the new smartphone app BUWOG HOME can now be downloaded free of charge from Apple's App Store and Google Play.
After authentication, tenants can use the app to view all their own tenancy agreements and data. With an easy-to-use interface, BUWOG HOME can be used to report necessary repairs and concerns to BUWOG Immobilien Treuhand. The concerns are digitally recorded via the interface, prioritised and quickly processed – for example by commissioning a repair or informing the on-site caretaker.
Status tracking allows the progress of the request to be tracked in real time. After the work has been completed, for example, the services rendered by tradespersons can be rated.
BUWOG HOME also provides additional transparency and security for the service charge statement: the statement is provided digitally in the app. A SAP interface ensures consistent information in the system as well as secure communication across all channels.
BUWOG Immobilien Treuhand: Setting the stage for continued growth
Petra Langemann, managing director of BUWOG Immobilien Treuhand:
"With the new app, we are increasing our tenant services, facilitating communication and accelerating the processes. It is equally as important for us to digitalise and scale our classic business processes in commercial and technical property management: in this way we are setting the stage for our continued growth – both in terms of increasing the number of properties managed and the number of mandates themselves." BUWOG's clients include large portfolio holders such as institutional investors, family offices and individual customers with property portfolios throughout Germany.
BUWOG Immobilien Treuhand currently manages around 17,000 apartments and approximately 250,000 sqm of commercial and office space nationwide in the area of third-party management. BUWOG handles all operational property management – from initial rentals to commercial and technical support to the planning of renovations, refurbishments and CAPEX measures. With around 100 employees, BUWOG Immobilien Treuhand is represented throughout Germany with offices in Berlin, Frankfurt, Kiel, Lübeck, Hamburg and Hanover.
The launch of the app is supported by nationwide marketing measures: information about the new offer will be provided via email and newsletters as well as posters and notices in the developments and building hallways.
Overview of the BUWOG HOME app's functions:
Digital document storage, e.g. acceptance and handover protocols
Download of certificates and digital forms
Query of current rent account and proof of rent payment certificate
Damage report via app with photo upload
Tracking the progress of repairs
Evaluation of services rendered
Contact function
FAQ
About BUWOG Immobilien Treuhand GmbH
BUWOG now looks back on 70 years of expertise in the residential and commercial property business. BUWOG Immobilien Treuhand currently manages a total of approximately 17,000 apartments and around 250,000 sqm of commercial space for institutional investors, family offices and individual clients.
The range of services includes operational asset management, commercial and technical services, warranty management and rentals. As one of the largest fiduciary property management companies, BUWOG Immobilien Treuhand currently has around 100 employees in Berlin, Frankfurt, Kiel, Lübeck, Hamburg and Hanover.
Current rental apartments can be found at www.buwog-immobilientreuhand.de
"With the new app, we are increasing our tenant services, facilitating communication and accelerating the processes."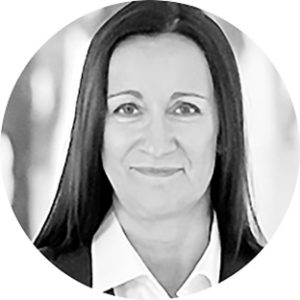 ---
⯈ Nothing to miss? Follow BUWOG on Twitter