On 9 November 2014 the ERSTE Residential Fair took place at the MAK (Museum of Applied Arts) in Vienna. On that day visitors received competent advice at the BUWOG Group stand, admission-free! BUWOG was on location with its sales team and presented its current and future projects in the Vienna region. Many thanks to the approximately 3,100 visitors – it was a very successful day with beautiful weather.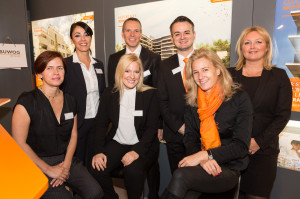 ERSTE Residential Fair
The ERSTE Residential Fair is organised by Erste Bank and the Vienna Insurance Group and since 1999 has become established as a well-known fall highlight in the real estate industry.
Those interested were able to get an overview of the current property offers in Vienna and Vienna's surrounding areas at the fair.
Exhibitors
About 25 exhibitors – among them commercial as well as non-profit developers, real estate agencies and prefabricated home companies – presented their products and services at the ERSTE Residential Fair from 10.00 to 18.00.
Supporting programme
As a supporting programme there were hourly lectures on the subject of housing, which generated keen interest. The selection of offers was completed with advising services in financing and insurance.
A glimpse I'd like to give you a glimpse of what went on before and during the fair in snapshots.
The day before the fair I had a successful meeting to check on the construction of our stand with our trade fair construction company Deko Trend and architect Corina Binder.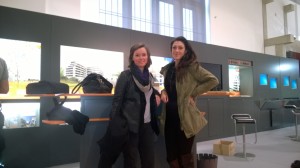 As an advertising medium BUWOG placed its electric car in front of the MAK..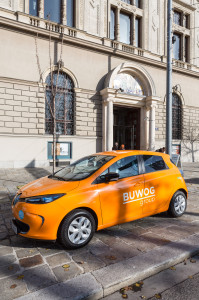 For the coming start of the Carnival season there were the traditional jelly-filled pastries known as Krapfen from Groissböck for the fair's visitors – with the BUWOG logo sprinkled on them in sugar.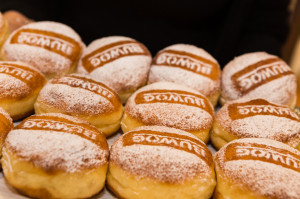 The kids were quite thrilled about our BUWOG balloons.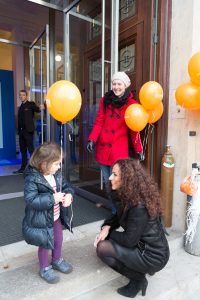 Summary The ERSTE Residential Fair has become established as a successful residential property fair in Vienna in the last few years. I think the fair is a valuable source of momentum for the entire real estate business.
BUWOG Group is already looking forward to next year!
P.S. … and preparations have already begun 🙂