On Valentine's Day the BUWOG Group presented the now 7th edition of the First Vienna Residential Market Report in a press conference together with EHL Immobilien.
On 14 February 2019 the BUWOG Group and EHL Immobilien welcomed numerous journalists to a press conference on the First Vienna Residential Market Report 2019 at Architekturzentrum Wien.
Daniel Riedl (member of the Executive Board of Vonovia SE and responsible for the development business as well as for operations at BUWOG in Austria), Andreas Holler (managing director of BUWOG Group GmbH), Michael Ehlmaier (managing partner of EHL Immobilien GmbH) and Sandra Bauernfeind (managing partner of EHL Wohnen GmbH) reported on the latest developments on the Vienna residential market.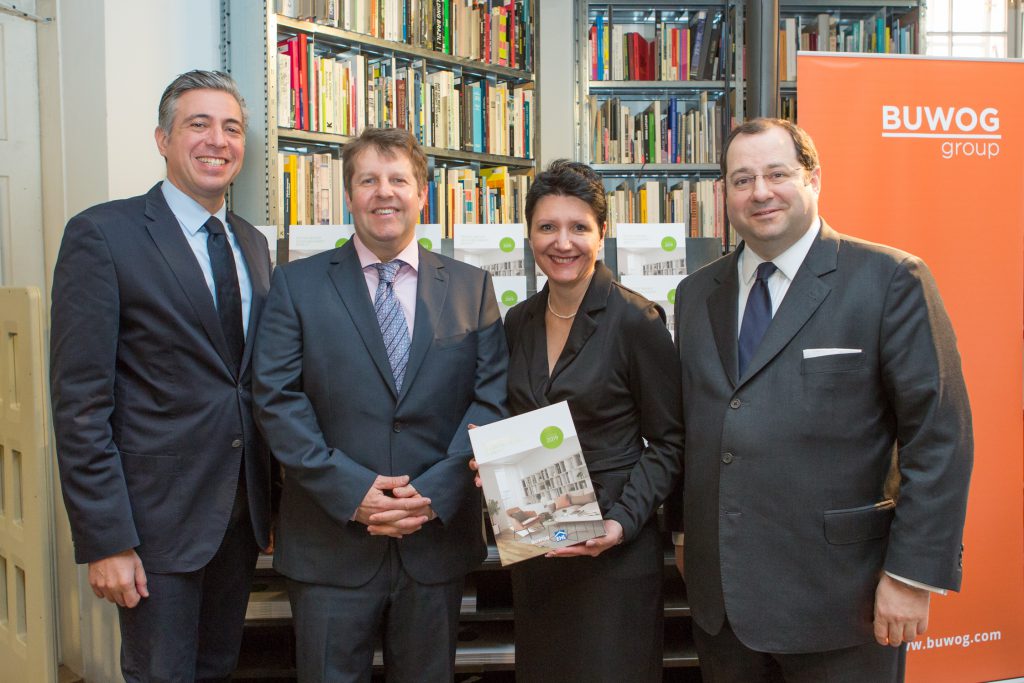 from left: Andreas Holler (BUWOG), Michael Ehlmaier (EHL), Sandra Bauernfeind (EHL) und Daniel Riedl (Vonovia / BUWOG)
Real estate expertise
This year's residential market report from the BUWOG Group and EHL Immobilien provides readers a glimpse into the development of the residential market in 2018: the ownership structure, the demographic development of Vienna and that of Viennese households are among the aspects illustrated. Interesting facts about Vienna as well as information on new projects that are under construction or in planning are also presented. Interested readers also gain an overview of the development potential of entire districts as well as micro-locations (hotspots). Thus the First Vienna Residential Market Report provides a detailed overview of all 23 districts of Vienna and also serves as an orientation for apartment seekers and investors. The sale and rental prices contained in the report are not offer prices, but the prices that were actually valid upon conclusion of the contract.
Due to significant international demand, this year the First Vienna Residential Market Report has also been published in both German and English.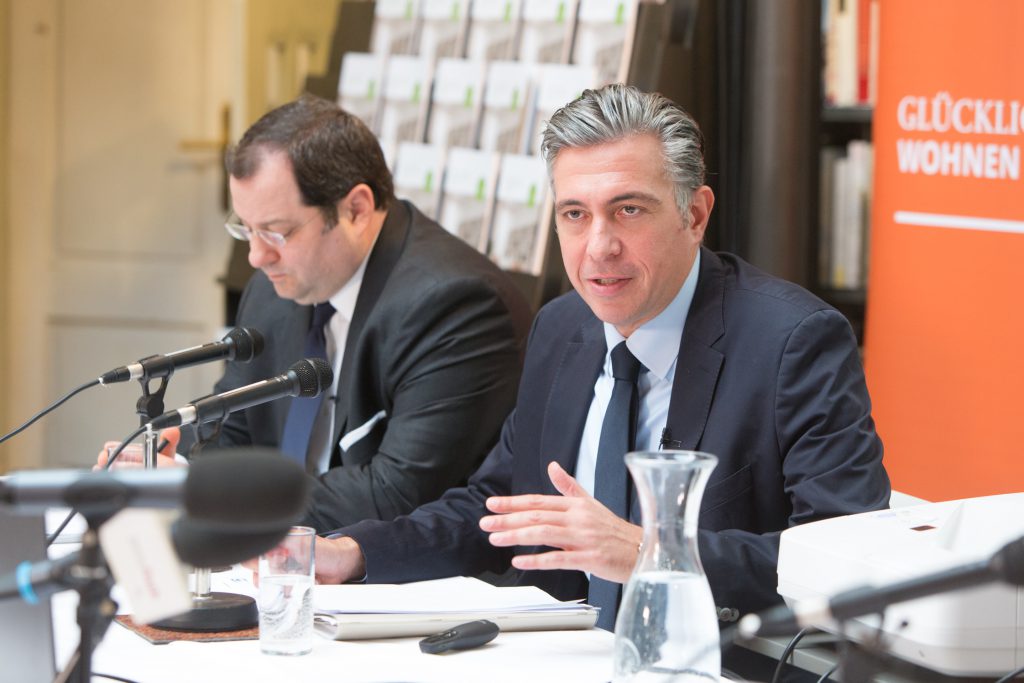 Supply approaches demand
Vienna continues to show moderate growth at present, with development at the level of the late 2000s and the apartments approved or completed slowly approaching the demand for housing in Vienna. Affordable housing is still of great importance for the inhabitants of Vienna, and the planned amendment to the building code entails several new factors, ensuring even greater consideration of this aspect in residential construction. "This is contrasted with the currently high and still rising costs construction and land, which have become a challenge for residential developers and make the development of affordable housing difficult", says Andreas Holler. Intelligent planning is all the more important so that floor area can be used efficiently. Densification in the form of rooftop extensions and the construction of residential towers also play a major role.
The First Vienna Residential Market Report 2019 for reading
The First Vienna Residential Market Report 2019 is available as a download and for reading online under this link.
The press conference was well-received in the media and is therefore reported upon online at diepresse.com and elsewhere.
Photo credit: BUWOG / Martina Draper