Together with EHL, on 23.2.2015 BUWOG presented the third edition of the First Vienna Residential Report as part of a press conference.
Leading private residential developer BUWOG Group and leading real estate service provider EHL gathered for the third time already for a press event to present the new edition of the "First Vienna Residential Market Report" to the public. The report examines the ownership structure, demographic development of Vienna and Vienna's households and provides an overview of all of the 23 municipal districts of Vienna with data on residents, income, sales and rental prices (not asking prices, but the prices actually effective on conclusion of the lease"). Details on development potential, particular locations and groundbreaking projects in the individual districts were likewise provided.
The 2015 edition of the "First Residential Market Report" can be accessed online now in both German and English.
The latest editions have shown that there is quite frequent demand for the English version of the report due to the enormous international attention focused on the Vienna residential market.
Concentrated real estate expertise at the press conference
At this year's press conference the status quo of the Vienna real estate market was reported on by Daniel Riedl (CEO) and Andreas Holler (Managing Director Property Development Austria) on the part of BUWOG and by Michael Ehlmaier (Managing Partner EHL) and Sandra Bauernfeind (Managing Director EHL Real Estate Management) on the part of EHL.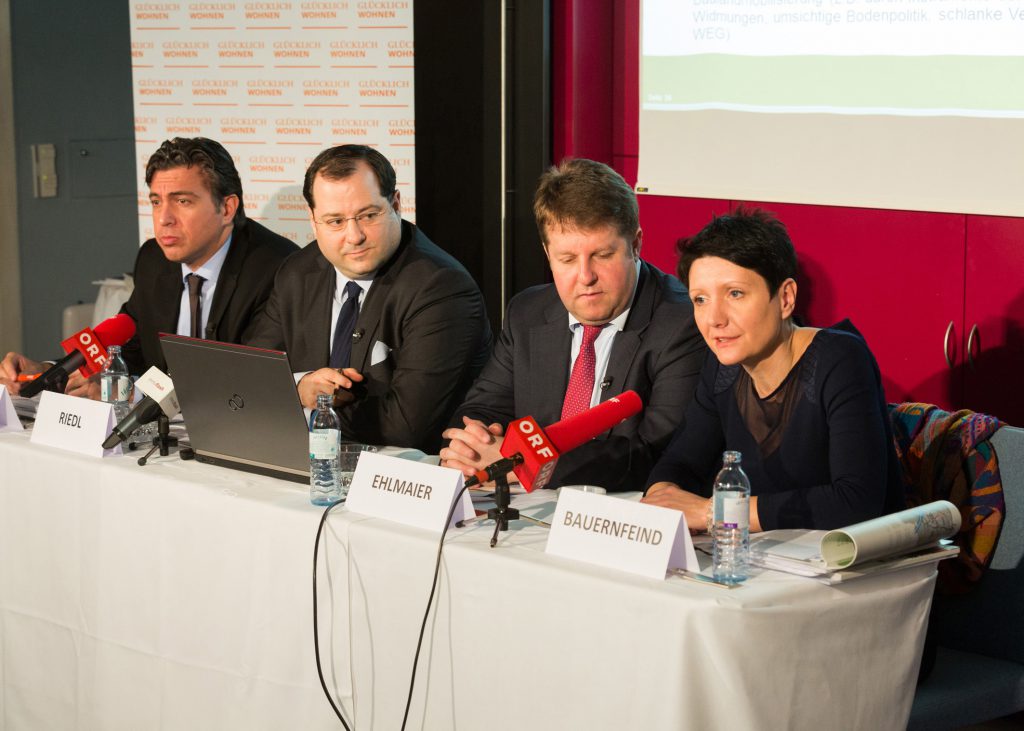 The main message: there is still too little being built in Vienna – flat production still fails to meet demand. The result: rising rents and freehold prices in nearly every district, even if they are no longer as drastic compared to previous years, but have more or less stabilised at a high level. The vigorous growth in the City of Vienna – in 2014 the number of residents rose by around 33,000 to 1.79 million residents, in 15 years Vienna will be a two million-resident city again – and the trend toward single households are putting pressure on the Vienna residential market, where current construction currently fails to keep pace.
See the presentation of the Residential Market Report and a video cut of the press conference here. (German only!)
How to deal with this? Taxes on unused building plots to stimulate residential construction and restricted designations were addressed at the press conference as reasonable ideas, as was the call for more streamlined procedures for densification and the message to policymakers not to start experimenting with a new law on tenancy and habitation. The conversion of office space into flats – a challenge, but still a necessary subject in which BUWOG as well as EHL are already actively involved – were also discussed.
The media response to the press conference on the Vienna Residential Market Report was very diverse. Here are examples from the online issues of KURIER, Wirtschaftsblatt, Standard and ORF.

Download the First Vienna Residential Report here or read the report online.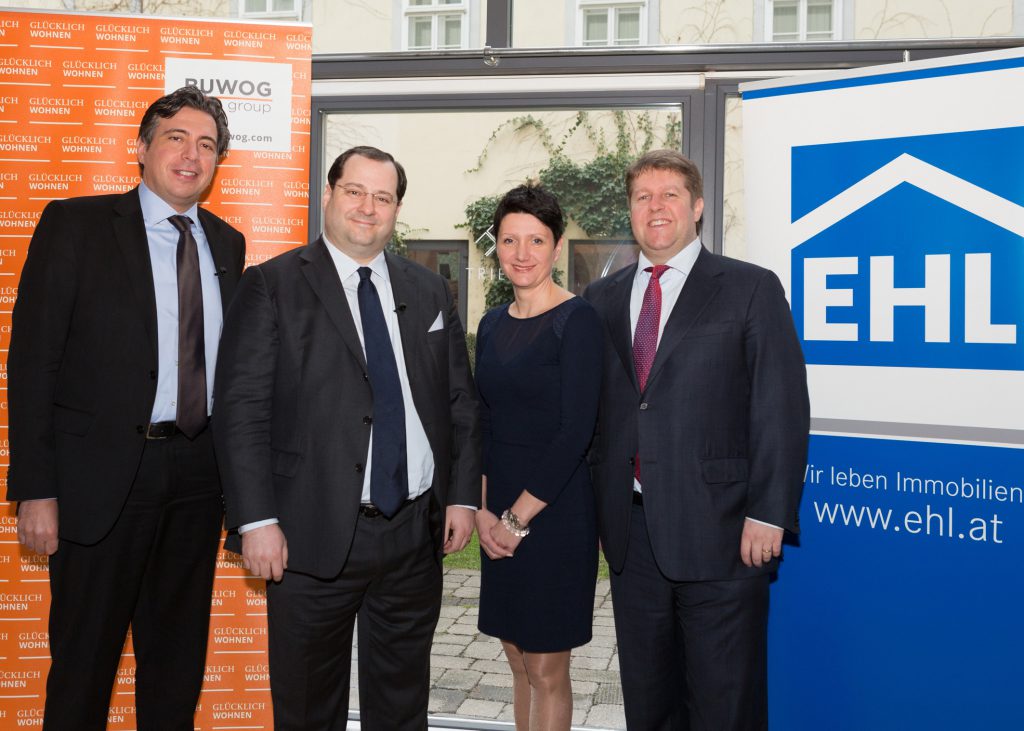 Photos: BUWOG/Stepan Huger