Monument Day on 25 September provides an occasion to take a closer look at our historic (residential) buildings. By preserving listed properties, BUWOG helps protect valuable cultural heritage in Austria.
As is well known, BUWOG is synonymous with happy living. This includes the construction of modern residential projects as well as the management and preservation of thousands of existing properties. These encompass numerous listed buildings – jewels that can be found all over Austria. Monument Day on 25 September provides an opportunity to call attention to the important social responsibility of preserving historic buildings.
Well-aged: buildings with a history to tell
Monument protection is aimed at the permanent preservation of monuments and material cultural assets in their variety and diversity. The crucial factor is an ascertainable historic, artistic or other cultural significance, as stipulated in the Austrian Federal Act on the Protection of Monuments.
As a leading real estate company, we shape cityscapes not only through new architectural accents, but also through the preservation of historic building fabric, which we render usable for modern living.
The combination and juxtaposition of a variety of historic monuments brings a quality of life and comprises the character of a city or village. Depending on the conditions, there is enormous potential in the re-use, re-functioning or even expansion of historic buildings. The charm of the old and the appeal of the new are no contradiction in terms in BUWOG's residential construction. This is also demonstrated by the following selection of our listed properties.
Heller Park
Gussriegelstrasse 17, 1100 Vienna
Renovation & new build: 2011
Architecture for the new build: Hermann & Valentiny / Querkraft
Historic building: candy factory, built in 1900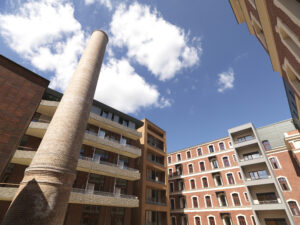 The "Eisfabrik" cold storage facility
Pasettistraße 71-75, 1200 Vienna
Restoration: 1998, new build: 1998
Historic building: the "Eisfabrik", an industrial building with Art Deco motifs, built in 1925/26
Architecture: Silvio Mohr and Ferdinand Fuchsik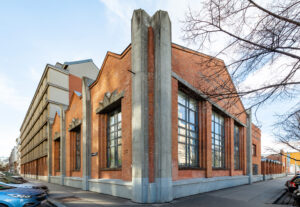 The Friesach blast furnace facility
Olsaring 2, Friesach
Restoration: 2001
Historic building: blast furnace facility, built in 1840
Gablenzgasse
Gablenzgasse 60-60a, 1160 Vienna
Restoration: 2004/05
Historic building: a late-historicist residential building for officers at the former Schmelz parade and exercise ground, built in 1896
Town house on the Wels town square
Stadtplatz 11, 4600 Wels
Historic building: town house, built in the 16th century, façade from the 19th century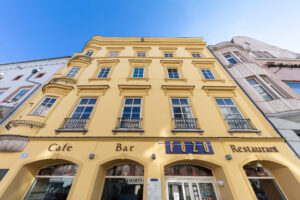 Hetzendorfer Straße
Hetzendorfer Straße 77 / 79a, 1120 Vienna
Historic building: two-floor baroque wing ("Pfarrerstöckl") in Hetzendorf Palace
Architecture: Johann Lucas von Hildebrandt, Anton Ospel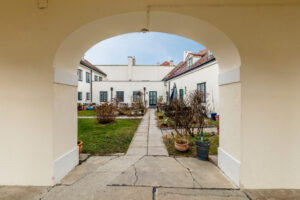 Körnerschlössl
Kaserngasse 9, Mauer, 1230 Vienna
Restoration: 1993
Historic building: Tudor-style villa, built in 1862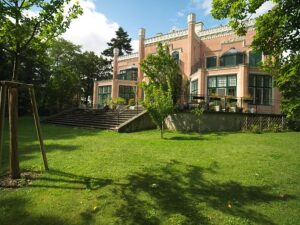 Hoffmann sanatorium
Wienerstraße 64-66, 3002 Purkersdorf
Restoration: 1995 (exterior), 2003 (interior)
New build: 130 apartments/senior citizens' care home (2005)
Historic building: the Purkersdorf Sanatorium, Art Nouveau structure, built in 1904-1905
Architecture: Josef Hoffmann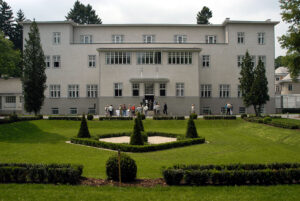 Monument Day
Monument Day is coordinated by the Austrian Federal Monuments Authority and takes place throughout Austria every year on the last Sunday in September (this year on 25 September).
The aim of the day is to familiarise the general public with the value of Austria's cultural heritage as a valuable resource. On Monument Day, the doors are also opened to historic buildings not normally accessible to the public, or to just a limited extent. Monuments that are already known can be viewed from a new perspective in the scope of thematic tours and a special support programme.
Information on the range of offers can be found in German under https://tagdesdenkmals.at/de/.