Quite a bit has happened recently. In addition to our normal workload, corona and the effects on our working life as well as BUWOG's relocation to Rathausstraße were the issues dominating the first half of 2020.
Despite the many challenging weeks in home office, we were able to be certain of our jobs – which was by far no foregone conclusion. Then came the move. As our customers, tenants and business partners already know, we moved from our location in the 13th district to our new customer and administrative centre at Rathausstraße 1, 1010 Vienna – due to corona somewhat delayed. For us employees, however, the necessary safety precautions also meant that – though none of us expected it any longer – we were unable to all move into our new offices at the same time. Although the virus couldn't stop us, it robbed us of plenty of joyful moments: the planned opening ceremony couldn't be held, we only saw employees sporadically, and when we finally met in person again after numerous weeks, we had to keep the joy of reuniting in check because we weren't even allowed to shake hands. But all in all, thanks to our strong level of cohesiveness, the necessary common sense and technical progress, we more than managed to get through this time and meet the challenges.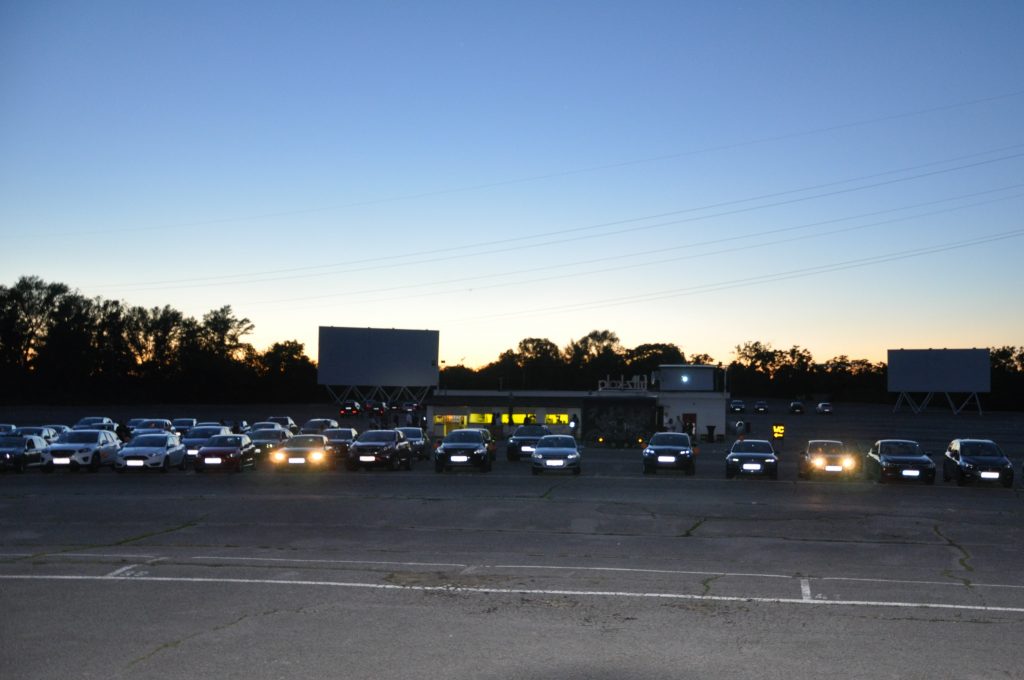 So, now, what does this have to do with Freddie Mercury?
As a thank you for the excellent work that we employees have done recently, we were invited by management to the drive-in in Groß-Enzersdorf and got to enjoy the film "Bohemian Rhapsody".
It wouldn't be BUWOG if everything hadn't been thought through for this employee event. Orange BUWOG balloons served as "tickets", and on arrival we were greeted with BUWOG bags by the cinema's extremely friendly staff. Their contents, from popcorn and fruit gums to chocolate and drinks, provided that genuine cinema feel. In the film's opening credits, a message was sent by the management board and managing directors, extending their thanks for our team spirit and high degree of flexibility and reliability – in short, for keeping the BUWOG spirit alive during the corona crisis.
It wasn't the first time I saw the film, and it certainly won't be the last. Even if the chronological sequence of the band Queen's history was not always presented correctly, it's a successful homage to Freddie Mercury, who became a legend precisely because of his characteristic voice and charisma. The four Oscars that the story of the rise of one of the most popular bands of all time were all deserved. The marvellous actors and the exhilarating music made the evening a successful event, goosebumps included. And when after a little over two hours the film was over and one car after the other left the cinema parking lot, one thing remained: a feeling of solidarity.
Is this the real life?
Is this just fantasy?
Sometimes I think I'm in a dream and my alarm clock is about to ring at any moment. I wake up only to find that what feels so surreal is actually real.
For that reason, I find it's time to thank the management board and the managing directors: for safely and stably guiding the company and its employees through the crisis, for us not having to experience short-time work or layoffs, for us being able to move into our new and fantastic working home in spite of everything. And for the fact that we are repeatedly thanked and shown that we matter through tokens of appreciation such as this invitation to the drive-in.
Let us continue to live the BUWOG spirit together, because, to put it in Freddie Mercury's words:
The show must go on! And We are the champions!