With construction of the last section of RIVUS Vivere beginning at the start of February 2021, the large-scale RIVUS project is nearing completion. On Breitenfurter Straße in Vienna's 23rd district, approximately 800 rental apartments and condominiums and a diverse infrastructure will provide an enrichment to the neighbourhood by the end of 2022. More than half of the units are already occupied. The development of this extremely family-friendly complex is also something exceptional for residential construction specialist BUWOG: not only has a variety of housing been built, or will be, in 14 buildings on the commercial site of the former Unilever grounds, the project also includes a large number of commercial units and educational facilities.
In the interest of sustainability, use of the existing space is optimal, from numerous playgrounds and green areas to underground garages, a swimming pool on one rooftop and a sports ground on another – reason enough to take a closer look at the quarter and its special features with head of project development at BUWOG, Michael Herbek.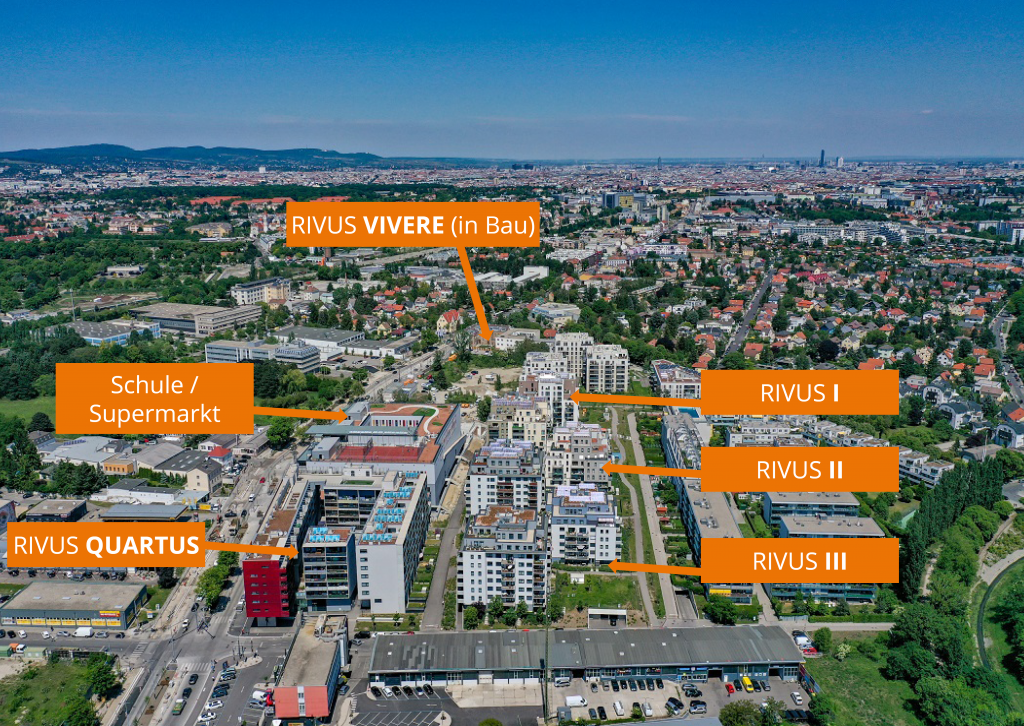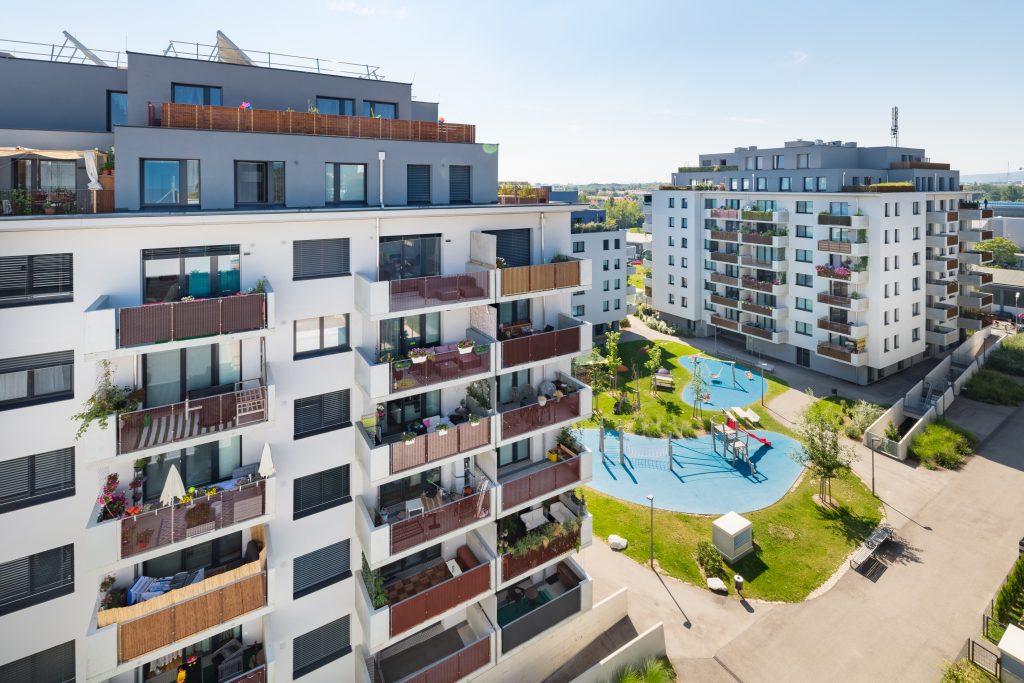 As is well-known, BUWOG has a varied residential portfolio. What makes the RIVUS project stand out from others?
RIVUS not only stands out because of its scale with a total of six sites and approximately 800 apartments, but our design of the residential environment here is unprecedented. For BUWOG as a residential construction specialist, and for me personally, it was something new because a substantial part of the social and commercial infrastructure was also created here. One component alone includes an Interspar, an all-day elementary school and a rooftop sports ground – a social centre in the heart of the complex. We were looking to build a lively residential location here, not a bedroom community. Residents will find an open, friendly atmosphere, green passageways and open spaces, diverse infrastructure, public transport connections and a recreation area at the nearby river Liesing.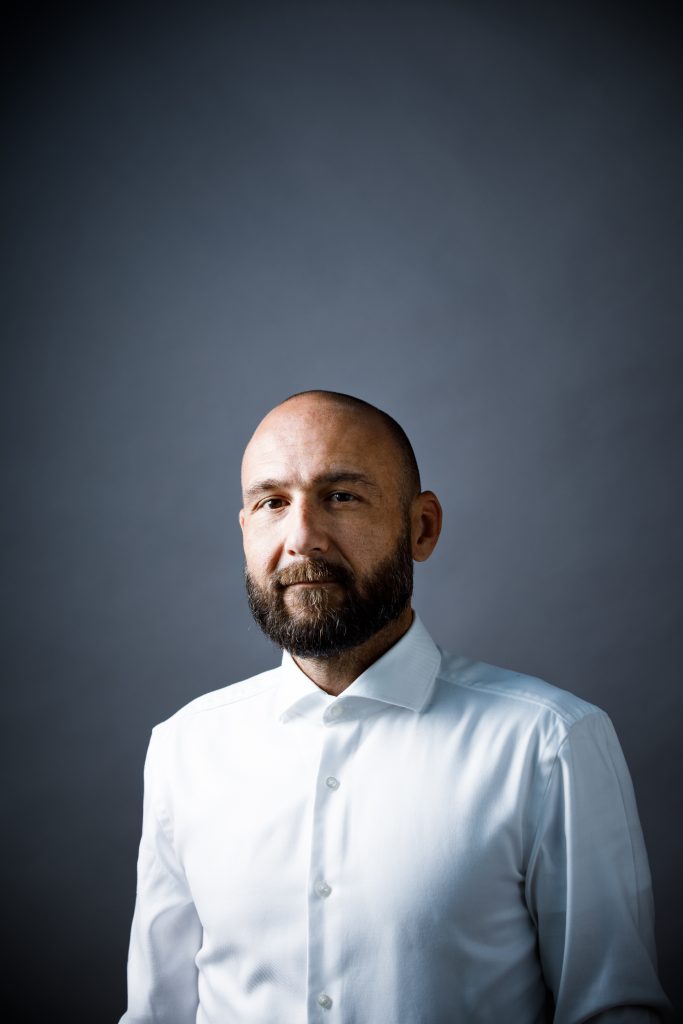 So that's where the name comes from?
Yes, the river Liesing is a marvellous natural landscape that gives shape to the area, and we were inspired by it when we came up with the name.
Several years have now passed since the purchase of the property in 2011 and the groundbreaking ceremony: why was the facility completed gradually and not all at once?
For us it was important to give the project time; we wanted an active planning period that would allow us to observe the development and respond to it.
We didn't want everything to be defined on the drawing board from the outset, we wanted to be able to incorporate what we learned into further planning and implementation, and we always strove to keep with the times. We continually looked back at ourselves: do the ideas and concepts work? Do the residents accept them? How can the various functions of the sites interact, how can they enrich each other? The longer development period was not only a thrill for us, it was for the residents as well.
How did the development phase proceed in concrete terms? Was there something like a master plan to guide you?
Yes, there is always an overall development study at the beginning, something like a master plan. Sometimes an architectural firm then takes over the lead planning. In the case of RIVUS that was also the case, and then we worked with different architectural firms in equal measure in order to achieve a diverse architectural language. Each was responsible for their own site, but in constant coordination with each other.
Doesn't that make it much more complicated?
With larger projects, we divide the properties into building plots in order to have a division right from the start of the planning process. After all, we don't want to create a monotonous estate like in the 1970s. The decision in favour of a variety of architectural firms also ensures that the residents of the different buildings find an individual home that they can identify with.
Of course, there always needs to be a peg that holds the project together, and in the case of RIVUS this is the open area: there was an open area planner who presented an overarching concept so that everything fits together and harmonises.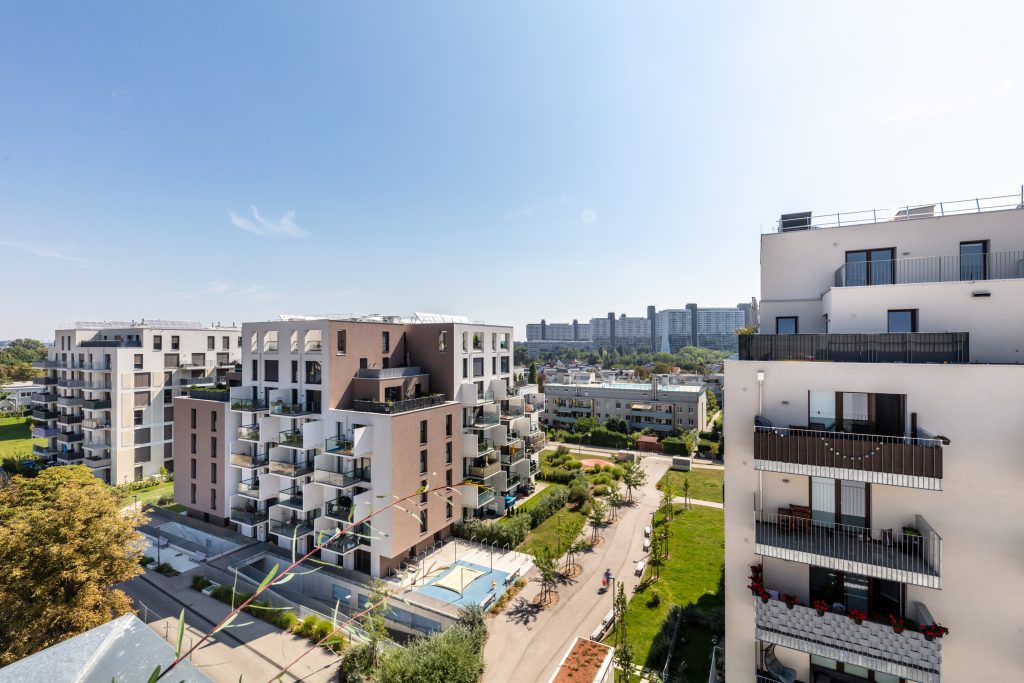 What did that concept look like?
The right balance of security and openness. The main idea was how to create an open yet protected space in which there are no conflicts, but the harmonious coexistence of various resident groups with different housing and recreational needs is guaranteed. The neighbourhood invites people to walk through and linger awhile. This is also important for the vitality of the neighbourhood. This can't only happen from within, outside impulses are needed as well. At RIVUS we have a degree of openness to the outside, with semi-public spaces and a transition to private zones; we wanted a flowing transition, not a rigid division between outside and inside.
Our mobility services can also be used by outsiders, which also brings in a certain dynamic while promoting sustainable city life.
On the subject of sustainability: does such a large-scale project bring advantages or disadvantages?
Both, though for me the advantages clearly outweigh the disadvantages. In the case of RIVUS, there was the challenge that long pipelines were necessary to supply heat to the many buildings. The contract also stipulated that the buildings had to be supplied with an existing gas connection.
We were able to improve this, though, by using renewable energy sources: an air-to-air heat pump and rooftop PV systems for hot water and heating.
We also pursued an environmentally friendly mobility concept, for example there is car-sharing and spacious bicycle garages.
However, sustainability is not just about thinking ecologically; social sustainability also plays a major role at RIVUS: we ensure a social mix with a wide range of housing types, and we have voluntarily committed ourselves to creating affordable housing. Many common areas can be used by everyone, so there are no obstacles to good community living.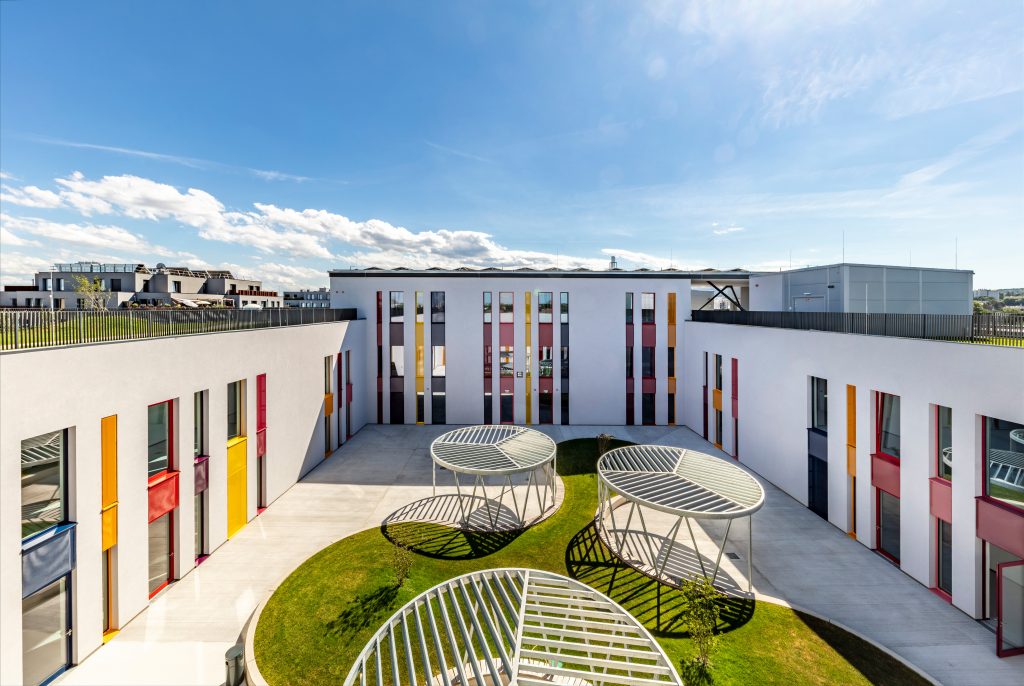 As a long-time development employee, you've been involved in the development of many different types of housing. What makes living in a newly designed neighbourhood like RIVUS unique? Or on a more personal level: would you like living here?
There are numerous advantages to a neighbourhood such as this, because plenty of things have simply been well-conceived right from the outset, starting with the mobility options, nearby infrastructure, educational facilities and recreational activities for kids and extending to local suppliers. At RIVUS we also actively selected the businesses and actively approached potential tenants so that we could offer an attractive mix, or added value added value for residents arising from a wide range of service.
Especially in the current situation, with Corona limiting us so much, I think you can see the importance of having everything you need in the immediate vicinity, which increases the quality of life enormously. So yes, I wouldn't mind living here!
Do residents actually benefit from the fact that the neighbourhood is designed and built solely by a developer?
Yes, because it favours conceptualising the entire neighbourhood as a whole, as a coherent residential space with every possible connection. Otherwise you run the risk of interfaces between the various sites becoming visible and noticeable. At RIVUS, it isn't various developers thinking of "their" residents, rather, BUWOG is able to design the big picture, the spaces in between and the communal areas, resulting in a harmonious neighbourhood as a whole.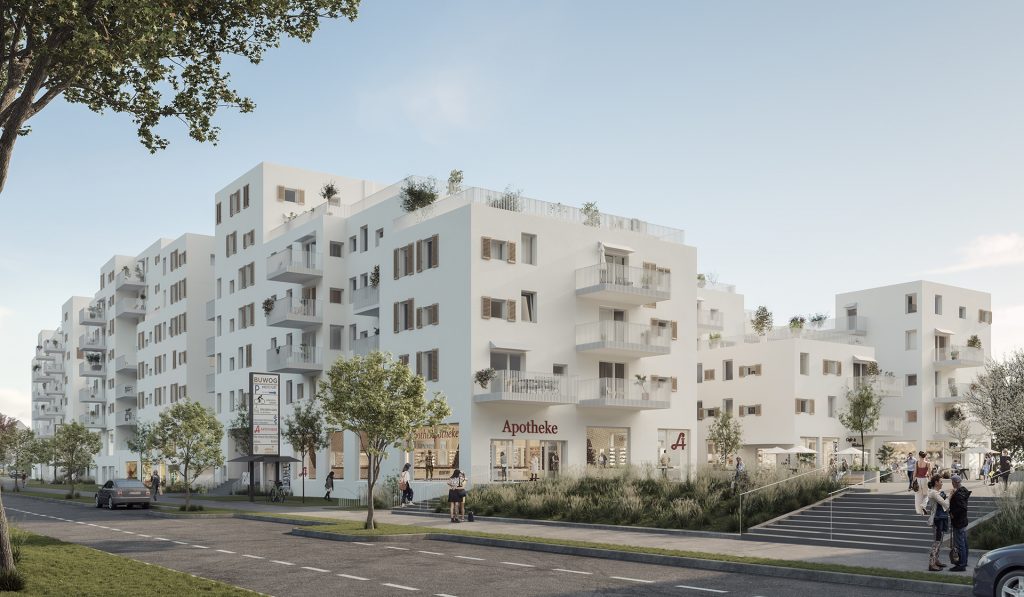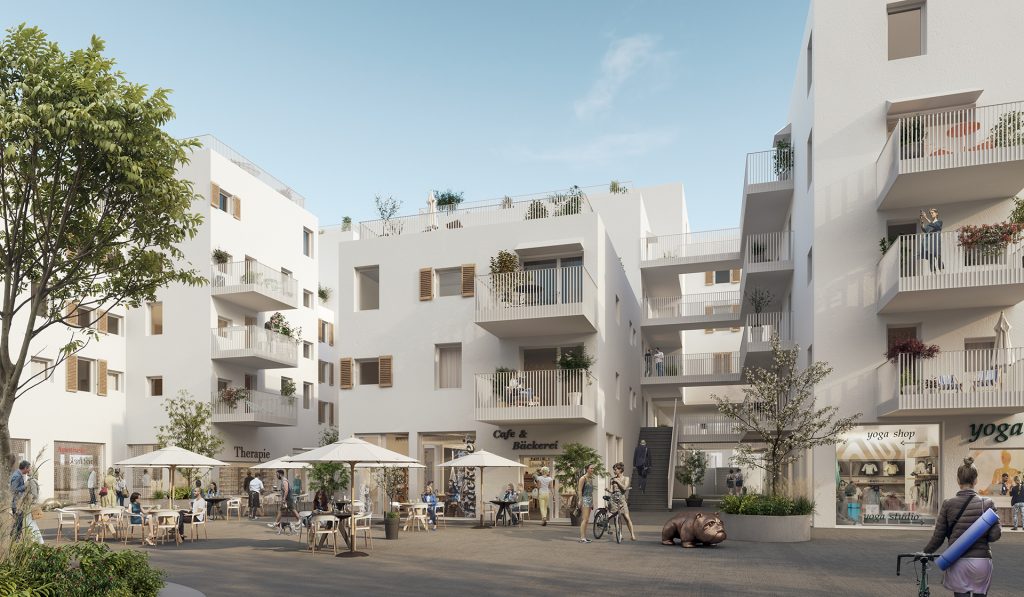 Will we see more of this in Vienna in the future?
Today, one developer alone is no longer permitted responsibility for above a certain size and number of apartments, and in Vienna there are hardly any such vacant sites remaining in central locations, not on the scale of RIVUS. The large railway sites, the Nordbahnhof and Nordwestbahnhof areas, are already being developed. But yes, opportunities always arise and neighbourhoods are really popular with people. I also see our residential tower projects such as the HELIO Tower and the MARINA TOWER as neighbourhoods in which the residential environment is included in the conception and design. And with Kennedy Garden in the 14th district, a new, spectacular neighbourhood project has recently begun.