From 25 November onward, institutions, organisations and companies such as BUWOG will be showing their colours worldwide: as a sign of their joint action against violence against women, their buildings will be lit up in orange. But what can the campaign specifically achieve? And how can each individual make a contribution?
A worldwide campaign is organised every year between 25 November, the "International Day against Violence against Women and Girls", and 10 December, the "International Human Rights Day": Orange The World. Buildings the world over will be lit up in orange these two weeks to express a common stance against violence against women. Initiated by the UN, the campaign aims to enhance the visibility of this issue while helping eliminate taboos. That's because all too often these acts of violence happen behind the scenes and are kept quiet.
For BUWOG, of course, the reason to get involved is not just the choice of the promotional colour of orange, our corporate colour. Every day we are engaged with housing, innovations, modernisation and the preservation of quality living space. Yet the basis of "happy living" is not only the external circumstances, but the peaceful coexistence of people under one roof. And to commit to this and draw public attention to widespread domestic violence means to vehemently oppose violence against women. It is also feared that the risk of domestic offences is growing even more now, in a time of pandemic, lockdowns and curfews.
We have heeded UN Women's call and hope that numerous others will join in and that in the next few days there will orange façades everywhere in Vienna! Our new customer and administrative centre on busy Reichsratstraße in Vienna's city centre is perfect for clearly and effectively showing our colours.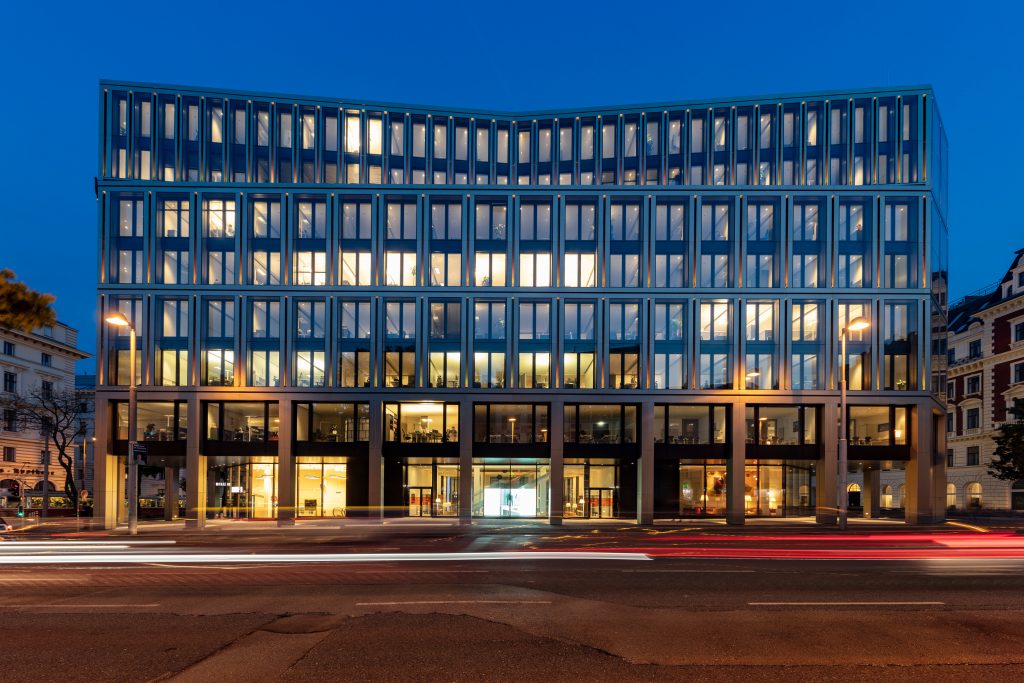 Global problem
Violence against women refers to all forms of gender-based violence. It can be physical, sexual or psychological and affects women of all ages, social classes, milieus and cultures worldwide. And unfortunately, it is by no means a marginal phenomenon, let alone disappearing. Rather, violence against women is a global problem that causes suffering on a daily basis in all countries of the world. In many places it's not possible to determine exactly how many women are affected, as a majority of all offences are committed by the partner or husband and, above all, sexual violence is tabooed or accepted in many societies. As those affected often refrain from reporting the crime out of fear or shame, there is presumably a significant number of victims of violence that go unreported.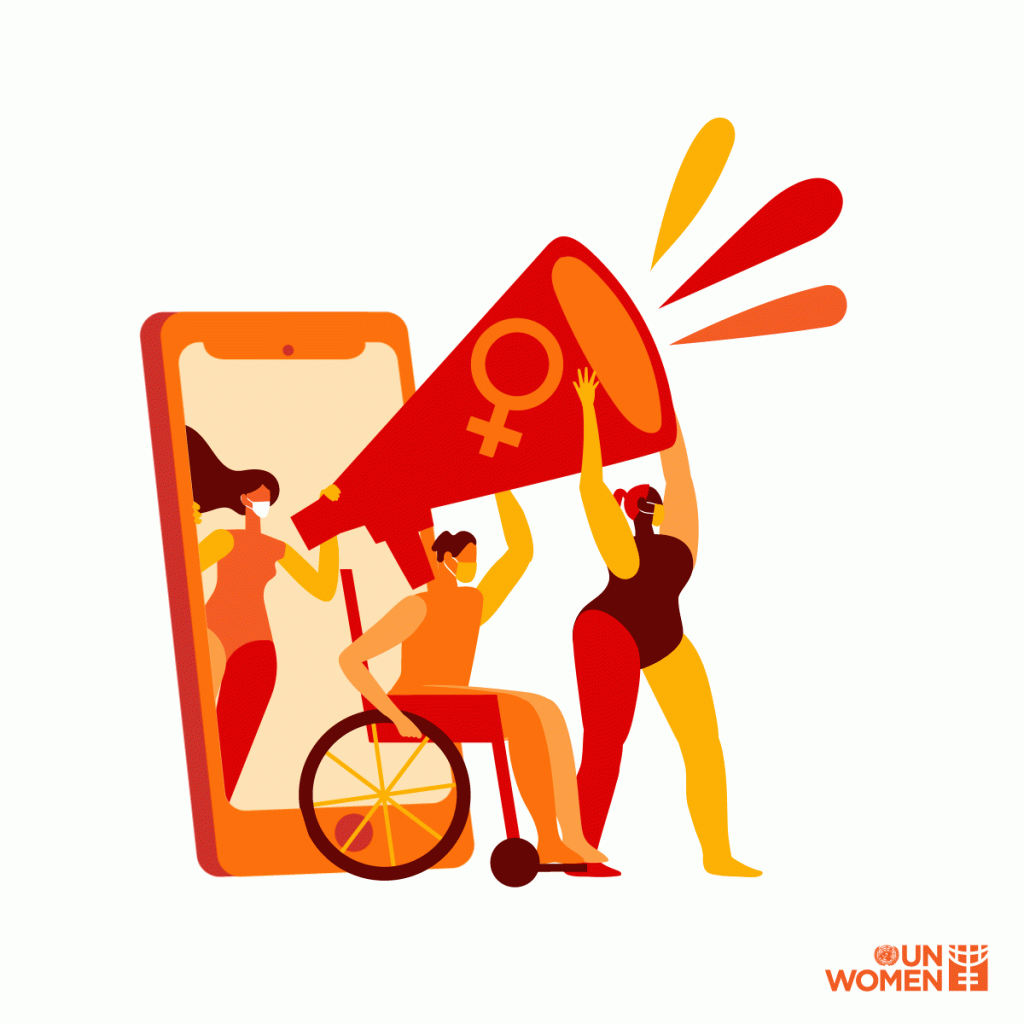 Numbers that demand action
According to UN Women, one in three women worldwide experience physical, psychological and/or sexual violence during her lifetime. In Austria, too, violence against women continues to be a major problem. Four women were murdered in the first two weeks of 2019 alone. All four murder victims were family or in a relationship with the male perpetrators. These figures are alarming and yet they only represent the tip of the iceberg. 20 percent of all Austrian women aged 15 and over have already been victims of physical and/or sexual violence. 35 percent of all women in Austria have already been sexually harassed.
Orange as a colour of warning and glimmer of hope
Given these figures and the facts, no one can sit back and do nothing. For one thing is clear: as much as the problem is often located in the private sphere, it depends on the personal commitment and moral courage of each individual to prevent and call attention to violence. On the other hand, the state must also take action, implement preventive measures and ensure legal protection for victims. The Istanbul Convention is a genuine milestone in this respect. In the "Council of Europe Convention on the Prevention and Combating of Violence against Women and Domestic Violence", which entered into force in 2014, 46 countries, including Austria, committed themselves to implementing common standards for the protection of women against all forms of violence. According to the Federal Chancellery, Austria has to present a report in January 2021 on how much of this has already been implemented.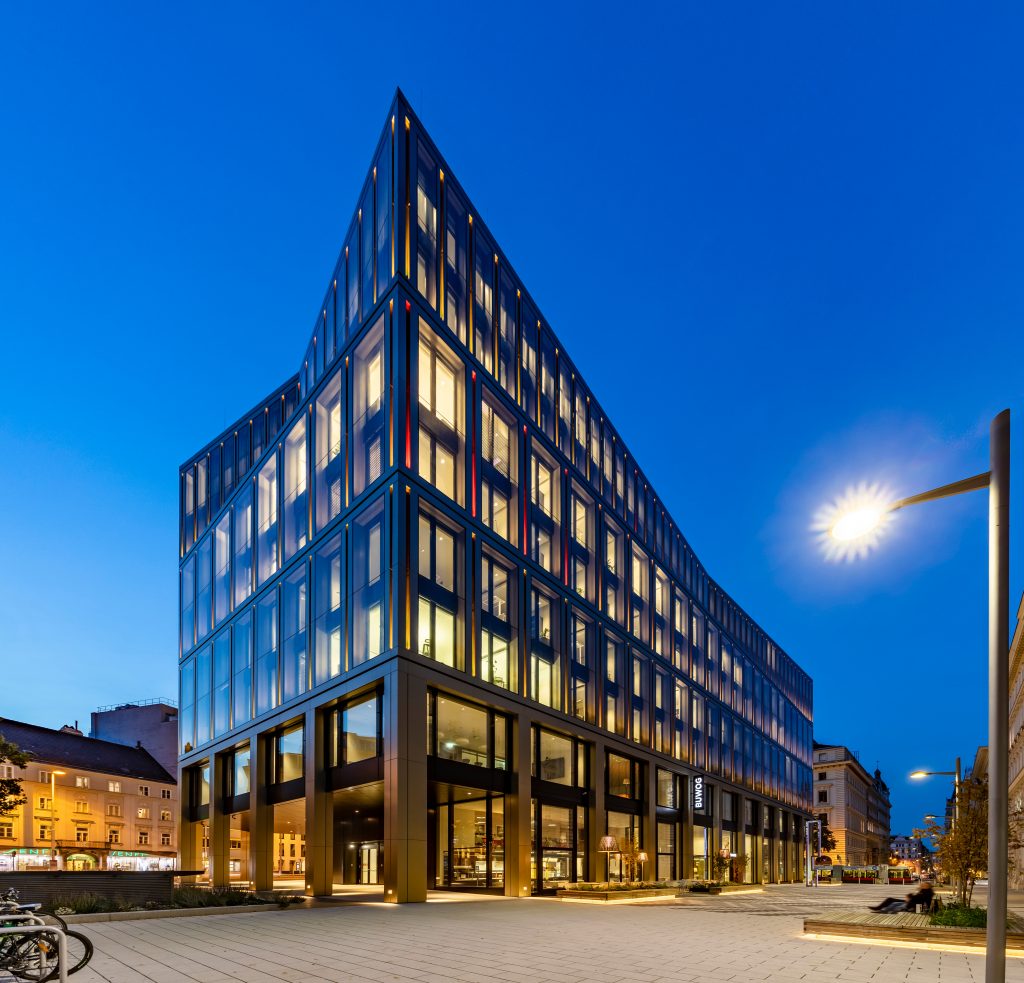 When buildings the world over are now lit up in orange in the darkest season of the year, it isn't merely a symbol of warning of the grievances, but an orange glimmer of hope as well. As a company that is located directly in the midst of society and that views "happy living" as a maxim of its work, it is very important for BUWOG to contribute to "Orange the World". If passers-by, visitors or drivers marvel at the lighting, read about the campaign on our info screens and this raises awareness of the issue, it's a significant gain. About 130 buildings took part in Austria in 2019. Let's hope that there are even more this year.
Source: unwomen.at