As announced at the beginning of the year, BUWOG is continuing its digitalisation offensive this financial year and, in addition to initiatives in development, is also taking the next step towards a digital future in the area of portfolio management. As the largest private full-service provider, BUWOG is aware of its responsibility to continuously develop the residential real estate sector in every area and to drive and help shape the digital transformation. With the introduction of the optimised customer app My BUWOG, the company is continuing both its digitalisation offensive and steadily improving its range of services.
BUWOG launches My BUWOG
My BUWOG is our answer to our customers' desire for new momentum in digital living and services. "We see ourselves as drivers of innovation and take advantage of every opportunity to optimise processes and make contact with customers more digital and transparent," Kevin Töpfer, managing director responsible for property management at BUWOG, says. "In Austria, BUWOG has 31,000 managed units, which involve a commensurate amount of administrative work. Thus, it makes sense for us to explore every possibility for being ahead of our time," Töpfer continues. With its premium information architecture and increased user friendliness, My BUWOG offers greater efficiency and faster processing times for customer concerns. The app is specifically designed for tenants and owners to contacting BUWOG or obtain information. For example, operating cost statements or contracts and receipts can be viewed directly, payment modalities can be changed, any questions can be answered, and even damage reports can be processed via the app.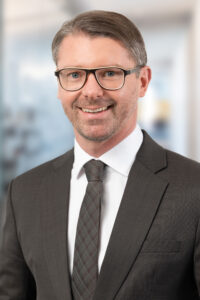 Based on our years of experience in the administrative and service business, we have developed an intelligent, intuitive as well as time- and location-independent tool for handling property-related concerns. Kevin Töpfer explains: "For us, the wishes and needs of our customers have top priority. For this reason, it was very important to us to further develop our customer app in order to also expand our holistic solution and with it our quality of service."
Accordingly, during the revision process, attention was paid to optimal communication between tenants / owners and BUWOG. This is also a direct response to the wishes and expectations that were brought to our attention concerning BUWOG services.
Free. Simple. Easy-to-use.
A friendly design and personalised display are just as much a given as expanded functions for transparent, easy communication and the rapid handling of any requests. The digital bulletin board is another new service and provides customers with valuable content about BUWOG's activities, in line with the company's credo of "happy living". Additional tips and blog posts, for example on how to conserve energy, are also provided in the news feed. With this step, BUWOG also aims to reflect its sustainable corporate philosophy in the app and familiarise its customers with it. With the expansion of the service module and the integration of an automatic status display, customers are actively involved and can participate in the reliable processing sequence. The status display informs them in real time of the progress made in processing their request.
In line with the changing wishes and needs of customers, My BUWOG will continue to be updated and further developed.
My BUWOG is now available to BUWOG customers free of charge and can be very easily downloaded from the respective app store.