Two very interesting events in which BUWOG participated have been held on the subject of PropTech and Digitalisation in the real estate business. The events show that the issue is making its mark on the sector – and fortunately is not only being discussed, but also acted upon. These events bring start-ups as well as established tech companies together with real estate companies, and lead to concrete projects.

One example is the collaboration currently taking place between the BUWOG Group and EVANA AG, where we will use artificial intelligence in the area of data storage and, as a result, for our portfolio management. We published some details on this in a press release.

Mipim PropTech Summit in New York



In mid-October, 500 visitors from 15 countries met at the "Convene" centre, located between Times Square and the Rockefeller Center in New York, to hear presentations given by over 40 speakers at the "Mipim PropTech NYC Summit" and to network with more than 100 tech companies.
Herwig Teufelsdorfer, COO of BUWOG Group, attended the event and gave us an interview for the blog.
Interview with Herwig Teufelsdorfer about the Mipim PropTech NYC Summit


Which trends that could be put to use in the real estate business particularly stood out at the Mipim PropTech Summit in New York?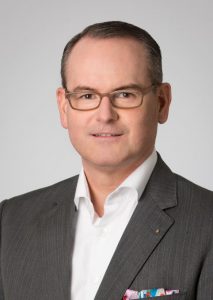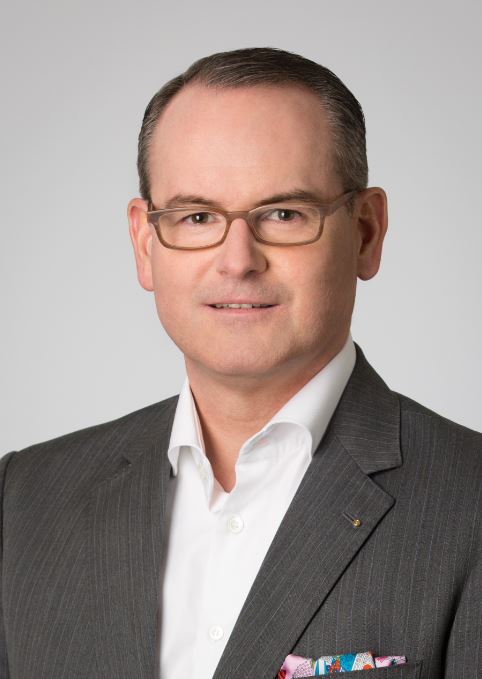 Herwig Teufelsdorfer: One trend is for example flexibility in relation to space, which is linked to customer requirements – the ability to use space on a shorter-term basis and for various purposes. In this area, customers expect property providers to simplify the sharing of areas and to also offer, alongside the structural elements that are important for flexibility in space utilisation, digital solutions for the sharing process. Big data was of course also a major topic. The general philosophy in New York was that big data will change our industry more than anything that has come before it. In order to meaningfully interpret big data, it is necessary to work with artificial intelligence (AI).


What can AI offer in this area, where is the value added and how can companies, outside of the large US IT firms, benefit from it?

HT: In the future, not only the possession of data will make a difference, but also the ability to develop the right algorithms to generate relevant information from the data. In the area of AI, the AI learning process makes a difference and will lead to a democratisation of data. The greater the rate at which AI develops and interprets data streams more comprehensively, smaller companies will also increasingly benefit from it.

Was the – currently omnipresent – blockchain technology also discussed?

HT: That was of course another core area of discussion. Blockchain is constructed in such a way that nothing is stored centrally, but every transaction is reflected on many computers worldwide, recorded in a way that cannot be manipulated and is transparent at all times. One of the most exciting questions is which revolutions this may lead to in the real estate industry. Anything is possible here, from the end of purchase contracts completed by a notary through to decentralised data storage.

In general, are the topics of Digitalisation and PropTech currently over-hyped in our industry? What was the view in New York?

HT: It can be assumed that the next two years will be "over-hyped", but in the next 10 years a real hype will take place that will also be economically measurable.

What else did you take away from the New York event?

HT: Two sentences in particular have stayed in my mind: "Real Estate is not about buildings, it is about people and how they live" and "Innovation is not about technology, it is about how technology is used."

Further information on the event can be found under: https://www.mipim-proptech.com
FUTURE: PropTech in Vienna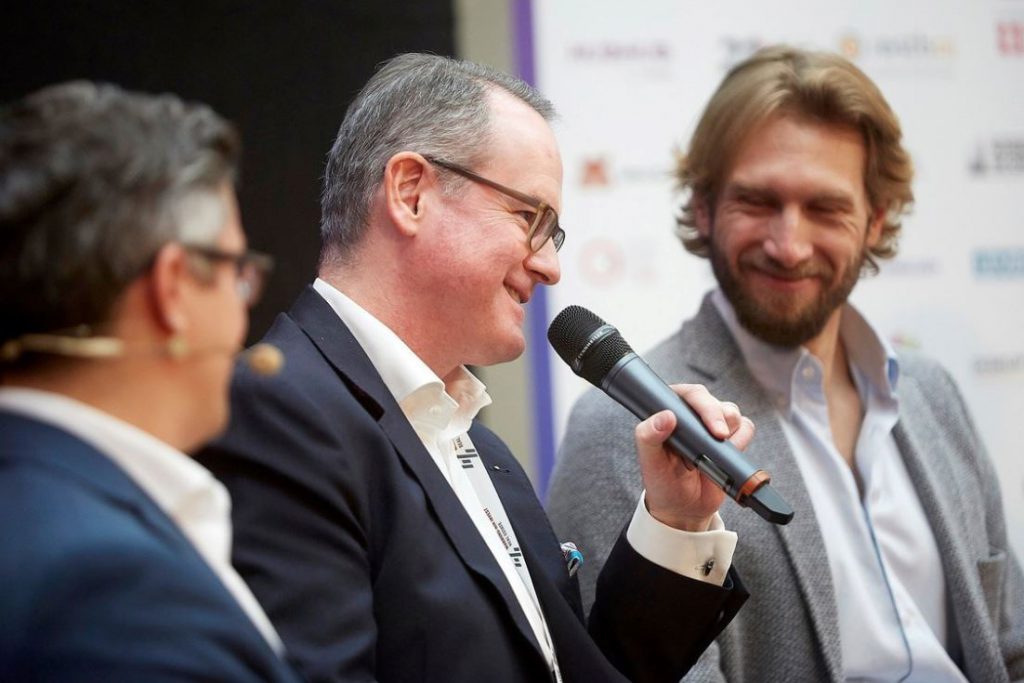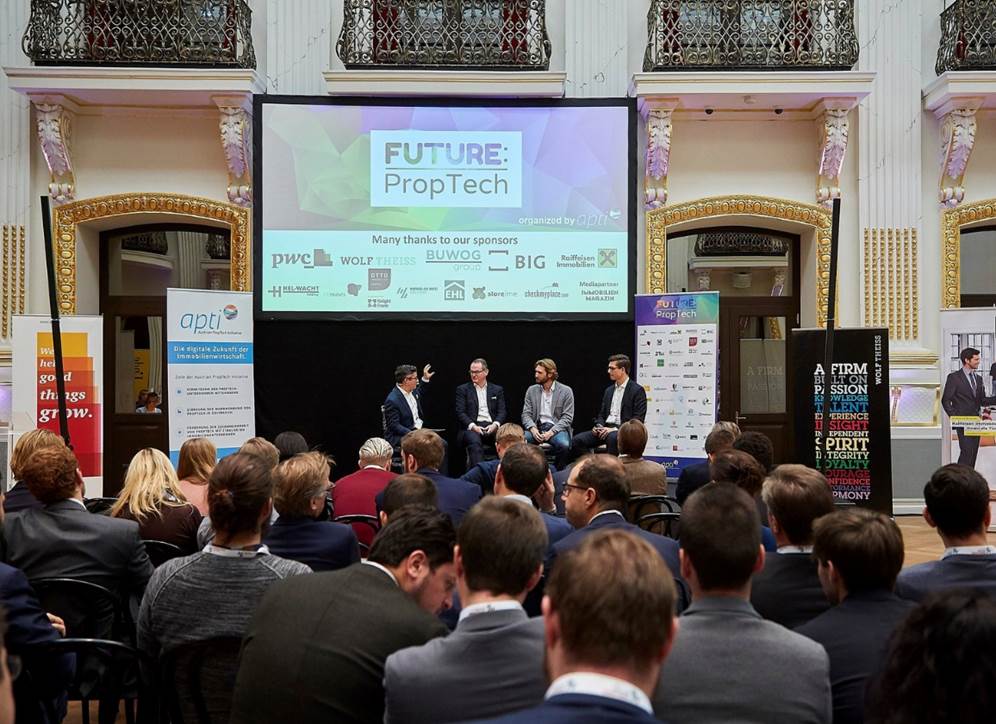 Alongside all the innovations that were discussed in New York, Vienna can also be confident of its position as a city of new ideas for the real estate industry. On 9 November, the "FUTURE: PropTech Vienna" event took place at the Sofiensäle, also attracting significant international interest with over 380 participants from more than 20 countries, 60 PropTechs and leading representatives from the domestic real estate sector. The main topics of the conference were:
– Big Data & Privacy
– Blockchain for Real Estate
– Virtual & Augmented Reality
– Artificial Intelligence & Bots
– Building Information Modelling
BUWOG COO Herwig Teufelsdorfer also took part in this event, and discussed the question of "Is the real estate sector ready for digital transformation?" with an international expert panel made up of William Bateman (Managing Director, Roundhill Capital) and David Nadge (Manager, PwC Real Estate) on the podium, moderated by Heimo Rollett.

In addition to the expert presentations, a further highlight of FUTURE: PropTech was the "Pitch Box" – a dedicated, separate lounge area in which new start-ups and PropTechs presented their business models to representatives from the real estate industry.

You can see here a video from the industry magazine immoflash on Future PropTech and the pitches:


More information on past FUTURE PropTech Vienna events can be found under: http://www.futureproptech.at/
Tweets:
"Every company will need to become a technology company" says Lisa Picard @lmpicard at #MIPIMPropTech #proptech pic.twitter.com/oYf6VYyyOE

— MIPIM PropTech (@MIPIMPropTech) 11. Oktober 2017
Future #PropTech Vienna is over and was a blast! See you at @_futureproperty in London on 2nd of May 2018! pic.twitter.com/fciOu4qn4c

— Future: PropTech DE (@FutureProptech) 9. November 2017
380 attendees, 60 #PropTechs from 20 countries. Proud to be part of it @_futureproperty #realestate @pwc_de pic.twitter.com/F53jb33XWy

— PwC Real Estate DE (@RealEstate_DE) 9. November 2017