In a time of online shopping and digitalisation, personal customer opinions and authentic recommendations of products and services are growing in importance. Which brands are top? The study "Germany's Best" now provides information on this, and BUWOG, too, has been awarded the seal of quality.
The nationwide study "Germany's Best" in cooperation with the magazines Focus and Focus Money is based on the analysis of 20,000 brands and companies and is the most extensive study of online customer ratings. The analysis was carried out for the sixth time. BUWOG was also awarded the title "Germany's Best", making it one of Germany's best brands, as it was in 2021 and 2022.
Around 44 million mentions of approximately 20,000 companies and brands were identified and assigned for the present study (survey period: May 2022 to April 2023).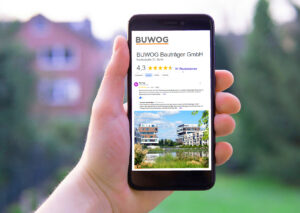 Daniel Riedl, member of the management board of Vonovia SE responsible for BUWOG's operations in Austria as well as for BUWOG development in Germany, is also delighted that the BUWOG brand has received this award: "Consistent quality orientation, sustainability from the very first planning stage and attractive architecture are the hallmarks of BUWOG's developments and new construction projects throughout Germany. We are delighted that this has also been clearly noted and reconfirmed by our customers in the overall evaluation of the BUWOG brand."
BUWOG has over 70 years of experience along the value chain of the residential sector and pursues a committed sustainability agenda. This also includes promoting sustainable construction methods, such as the use of timber as a raw material. For example, BUWOG aims to develop around 20 percent of its 55,000-apartment pipeline in Germany as timber buildings.
Brand analysis by means of neural networks
The source set of the "Germany's Best" study currently includes tens of thousands of online news items and several million social media addresses. The study was conducted by the Institute for Management and Economic Research (IMWF) on behalf of DEUTSCHLAND TEST. What is written and commented upon concerning the various companies and brands? A multi-stage process examines precisely that. To this end, the data collected in a web crawl is analysed on a company-specific basis.
The "neural networks" used in processing categorise the opinions found into individual subject areas that are analysed in a number of steps: Which brand is being talked about? How is the company or the brand discussed and commented upon? What is the tonality of the text fragment? The mentions are assigned with the help of predefined keyword, text and sentence corpora. In the final stage, the mentions are evaluated and assigned to the categories positive, neutral or negative. The study was conducted by the Institute for Management and Economic Research (IMWF) on behalf of DEUTSCHLAND TEST.
Like last year, companies and brands from more than 200 industries were awarded the title "Germany's Best". Congratulations to all the winners!
---
"Consistent quality orientation, sustainability from the initial planning stage and attractive architecture are the hallmarks of BUWOG's neighborhood developments and new construction projects throughout Germany."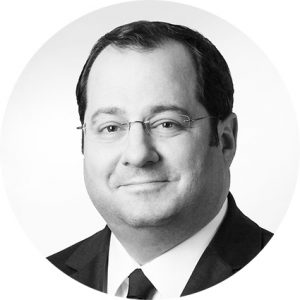 ---
This article might also interest you: