"I believe it should be possible for people to play an active role in shaping their workplace and, because of that, to also have an influence on the company."
In our series "BUWOG, up close and personal", we introduce people who are working on current BUWOG projects and issues that pertain to the future. They are all united by the aim of bringing BUWOG's slogan of "happy living" to life. This time we ask Clemens Schoder for an interview. The head of the insurance department talks about his experience as a part-time employee and about challenges and future prospects for the part-time model.
Mr. Schoder, you're a manager at BUWOG and are responsible for all of the company's insurance agendas. At the beginning of the year, you switched to part-time work. Is the work manageable as a part-time employee?
Yes, if the essential requirements are met. The reduction of working hours should be a joint decision between employer and employee. A reduction in working hours requires organisation, and it's necessary to draw up a plan together with the responsible persons about future tasks and how they will be distributed and completed. And it's enormously important to involve every colleague and to have mutual trust. I can rely on everyone and the colleagues know I'm available if there are problems. Decisions to award contracts and critical discussions remain a part of my responsibility, which I as a manager am reluctant to transfer to or impose on my team.
Can you be reached at all times despite being part-time?
That's unavoidable as a manager. But the colleagues know to only share the truly urgent issues with me at any time. Less important issues have to wait until the next day.
Do you have fixed working hours, or can you organise your time flexibly?
Since my wife and I also want to make it known to our employers how and when we're available, we've set up a plan. My wife takes care of the kids on Monday and Thursday afternoons and I take over on Tuesday and Wednesday. On Fridays we take turns. Due to my management position, I often have to swap days with my wife – if this is handled well in advance, it's generally not a problem.
Let's take a step back again: How did you arrive at the decision to switch to part-time in the first place?
I'm a father of two children, three and five years old, and I want to experience first-hand how the little ones develop. With our three-year-old daughter, I was on parental leave for six months, so my wife had the opportunity to return to full-time working life. After parental leave was over, my wife initially reduced her working hours to 20 and I returned to my job full-time. For me, it's impressive how many young mothers continually manage the balancing act between raising children, managing a household and employment. But it's also frustrating that they very often have to do it alone because the husband works full time and therefore isn't available for most of the day. The decision to have children was a joint one and I don't want to leave my wife on her own with the day-to-day chores. Now we both work 30 hours each.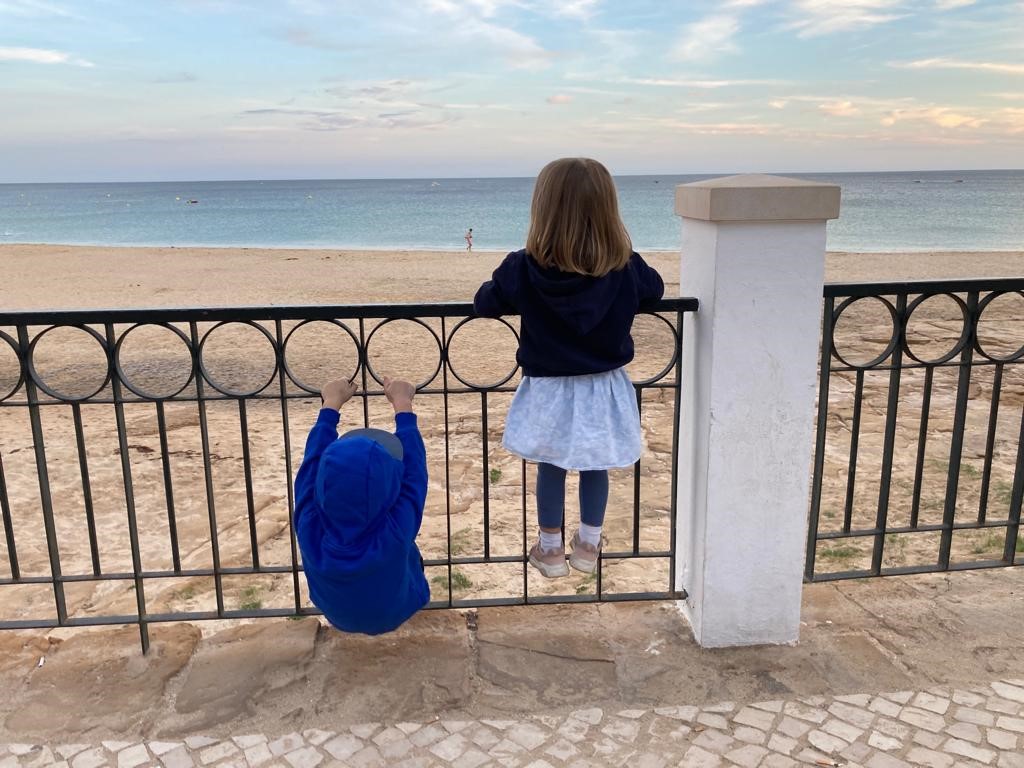 How did the people around you react to your decision?
Very differently: From my parents' generation, for example, I heard statements like "Don't you feel like having a proper job anymore?" or "But that's only possible if you work for a company like BUWOG." But I was also pleased to hear arguments to the contrary from this generation such as "No company goes bankrupt if you work ten hours less per week." Of course, these reactions are also understandable because a man working part-time who wants to have more time with his family is something entirely new and different for this generation.
My friends were quite pleased – especially for my wife. She loves her job and is really damn good at it too! It's striking that almost all women are full of praise for my decision. Men tend to be reserved or even find it incomprehensible – but here, too, there is a difference depending on age.
Even if acceptance is also growing: Do you think men still find it harder to apply for part-time work today?
Yes, I think this is still predominantly the case. Everyone has been taught a certain role model in their childhood. But things are constantly changing for us in this area: Our great-grandparents had completely different demands than those of our grandparents or parents. I think it's both a generational as well as an industry issue. I can imagine that in trade professions, part-time employment is an enormous organisational challenge for any employer. These are professions that tend to be male-dominated and have never had to deal with such issues in the past. But there, too, employers will have to adjust to a change, because this role model is undergoing considerable transformation at the moment.
How did BUWOG position itself and respond to your request?
Very positively, and that really impressed me. I made a plan of which responsibilities would be left to whom in the future and which organisational adjustments we would have to make. After I presented it to my supervisor, she immediately and unreservedly encouraged me to do it. This is certainly due as well to the fact that, as a mother and working woman, she's very well aware of these challenges herself.
But my male contact from the BUWOG management was also super supportive. Even when I registered for my six-month parental leave, my superiors didn't present any obstacles. That to me demonstrates a good corporate culture. I wasn't familiar with this before BUWOG, and my family, friends and wife were also impressed by BUWOG's approach to supporting a male manager with such an issue.
Be honest now: Didn't you have any concerns about salary and career planning?
I'd already given it quite a bit of thought and weighed the positive and negative aspects. Our family income was a little less and I also wasn't sure how the people around me would react to the decision. I wasn't worried about the impact on my future career. I know a number of colleagues who work part-time and do sensational work. I think that even with fewer hours I can leave my mark and make a valuable contribution to the company.
Is part-time a model that will come to prevail?
There is no one-size-fits-all answer to this. I believe there are numerous opportunities for part-time jobs, but not every job is suitable. The higher the management level, the less chance there is for part-time employment. At the operational level it's very definitely a sensible model – it does bring challenges to the organisation, but often entails greater efficiency. There are a few good examples in Austria where entire companies have switched to a 30-hour model – IT companies as well as production companies such as carpentry firms. But it's essential that the business environment, management and the employees all support this decision. It shouldn't mean that customer service suffers and that the answering machine picks up at 15:00 when a customer needs to clarify an issue.
The 30-hour week is also under discussion as a general requirement…
I believe people should have the opportunity to play an active role in shaping their workplace and, because of that, to also have an influence on the company. But that's precisely why I'm not in favour of a general right to part-time work. This often leads to the exact opposite: People lean back, insist on a legal right and delegate the responsibility of reorganisation to the employer. If it's actively managed on a joint basis, however, both sides win: Satisfied employees are demonstrably more productive, think outside the box and go the "extra mile". They become loyal to the company and generate real added value.
---
⯈ Nothing to miss? Follow BUWOG on Twitter